Here's a list of some of my skills along with my background. You can contact me by:
Want to see samples of my professional work? Email me for a portfolio link
Skills
Content Strategist – Developing and executing content targeted at a brand's designated audience in the right tone, style, and voice with an editorial strategy that is consistent and compelling across all delivery streams
Writer – Years of experience crafting conversational and informative text with speed and accuracy in both long and short form
Thought leadership – Excellent at working with subject matter experts and researching sources to compose effective thought leadership content that demonstrates an organization's expertise and market authority
Editor – Proofread the work of others and coach writing skills
Digital publisher – Easily adapt to new content management systems. WordPress expert along with a solid technical understanding of HTML
Social media expert – Proven record of powerful social media campaigns to maximize likes, followers, and interactions
SEO strategist – Use the latest search engine optimization best practices, keyword use, etc.
Web and social media analytics – Experience with Google Analytics, Omniture, Chartbeat, Crowdtangle, etc.
Microsoft Office – Expert with Word, PowerPoint, Publisher, and Excel
Graphic designer – Skilled with Adobe creative products including Fireworks and Photoshop
Photographer/videographer – Great eye for shot composition and very knowledgeable about technical aspects of video production/audio
Ian Slack Experience
Senior Content Strategist and Marketing Technical Writer
CompuCom
(July 2018 – present)
Collaborate with leadership to drive the core messaging of the company and brand to achieve business goals
Help assure consistency of approach and alignment of brand strategy
Help manage the editorial calendar for effective demand generation to create targeted funnels and specific content across our various channels
Research key personas to ensure proper message targeting
Develop content topics and solutions aligned with our core offerings
Research and write original thought leadership content to drive sales leads through awareness of our expertise and authority in the IT services marketplace—including case studies, whitepapers, e-books, infographics, and guides
Create website content and manage it through Hubspot, including landing pages, images, and text. Ensure best-possible UX across all digital platforms, including mobile
Apply SEO best practices to all content
Handle media requests for expert commentary on IT topics for a wide variety of publications
---
Manager Digital Content
WSOC-TV Charlotte
(January 2018 – July 2018)
Evangelist of digital best practices in the newsroom
Oversaw news content on the station website and supervised the daily work of content producers
Worked with news management to develop strategic digital goals to grow web page views and unique visitors
Set news staff digital and social media expectations
Planned online coverage for rating periods, major news events, breaking news, and severe weather to ensure high-quality, consistent coverage online
---
Digital Content Executive Producer
WTVD ABC 11 Raleigh/Durham
(2008 – 2017)
Managed the look and feel of station's digital brand across web desktop and mobile platforms with compelling content (text/photos/video)
Coordinated the efforts of the station's digital team with TV reporters and producers to grow the station's online footprint by producing material both unique and complementary to the television product
Created social media campaigns to maximize page likes and interactions
Enforced SEO (search engine optimization) best practices to increase page views and unique visitors
---
Digital Content Producer
WTVT FOX 13 Tampa
(2000 – 2008)
Responsible for the content of the station's website (writing, editing) – and the design and implementation of special pages outside of FOX's content management system
Extensive experience with web design software such as Dreamweaver, Flash, Photoshop, Fireworks, etc.
Worked with reporters, producers, and assignment editors to make sure we were first on the web and had unique content to drive viewers from the television to the website and vice versa
---
Producer
WTVT FOX 13 Tampa
(2000 – 2006)
Responsible for all aspects of daily newscast production
Oversaw the work of reporters and associate producers – did some special project work
Avid Inews software expert. Knowledgeable in setup and problem solving for Avid's newsroom computer system
Avid Newsleader software expert. Fully versed in all aspects of Avid election software, race setup, and Chyron interface
---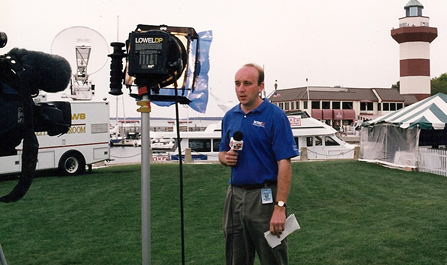 South Carolina Bureau Chief
WTOC CBS 11 Savannah
(1994 – 2000)
Responsible for covering a regional beat and producing multiple stories on a daily basis
Worked as a "one-man-band" shooting, writing, voicing, and editing reports
Recognized and met the daily challenge to find and produce stories appealing to a two-state split market
---
General Assignment Reporter / Photographer / Weekend Producer
WSAV NBC 3 Savannah
(1993 -1994)
Worked as a "one-man-band" reporter
Shot stories for other reporters
Co-produced the weekend newscasts with the weekend anchor
Great job that gave me a little taste of everything – you've never been a "real" reporter until you've been a one-man-band with heavy 3/4″ video gear
---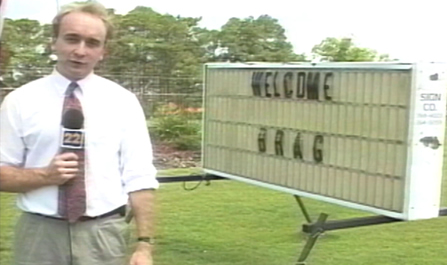 General Assignment Reporter / Weekend Producer
WJCL ABC 22 Savannah
(1992 – 1993)
Worked as a "one-man-band" reporter
Produced the weekend newscasts
First job out of college at a tiny station owned by a local car dealership – I had to shoot enough material Saturday through Sunday to fill a 1/2 hour 6 p.m. Sunday newscast. Can you say "stuff the fluff?"
---
Mechanic/Sales Dixon's Bicycles – Athens, GA
(1980 – Oct. 1992)
What began as an after-school job eventually became much more. I worked full-time in the bike industry for three years between high school and college as the head mechanic managing the service department in one of the largest bike shops in the Southeast at the time. In addition to wrenching and sales, I also did some race promotion and provided technical support at major races, including the Athens Twilight Criterium – which our shop owned at the time. I continued to work in the shop when I went to college and have stayed close to the bike world – riding regularly and avidly following the pro-cycling scene ever since
Ian Slack Education
The University of Georgia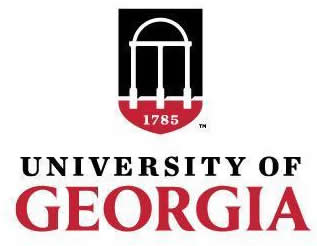 ABJ Broadcast News
Minors: Political Science/History
Peabody Award Student Judge
One of the top journalism schools in the country and home to the Peabody Awards – Sic em Dawgs!
Ian Slack Awards
Georgia Associated Press Best General Assignment Reporting 1996
Georgia Associated Press Best Sports Special 1995