I love to camp, and I like to do it just off the beaten path enough that I'm not listening to a neighbor when I'm enjoying nature. That means I often do a hybrid between car camping and backpacking, where I only carry things a half mile or so. I can afford some extra weight and potentially make a couple of trips back and forth to my vehicle while still enjoying most of the benefits of proper backpacking.
This style of camping lends itself to some specialized gear. You can take some luxuries, but you probably don't want to lug full-on car camping equipment like a heavy table and a two-burner Coleman suitcase stove. That's why I like the TREKOLOGY folding camping table. It gets all your food prep stuff off the ground but folds down light and small.
TREKOLOGY Folding Camping Table Out of the Box
I ordered the medium table, and the top measures 18 inches by 22. As you can see from my pictures, that gives me enough room for a backpacking stove and a few other items. One thing I don't like is that the top comes covered in a thin layer of packing plastic protection. It's the same kind of thing a new computer monitor is covered with, but much, much harder to get off. It tends to tear as you remove it, and then there's a stubborn sticky residue left behind.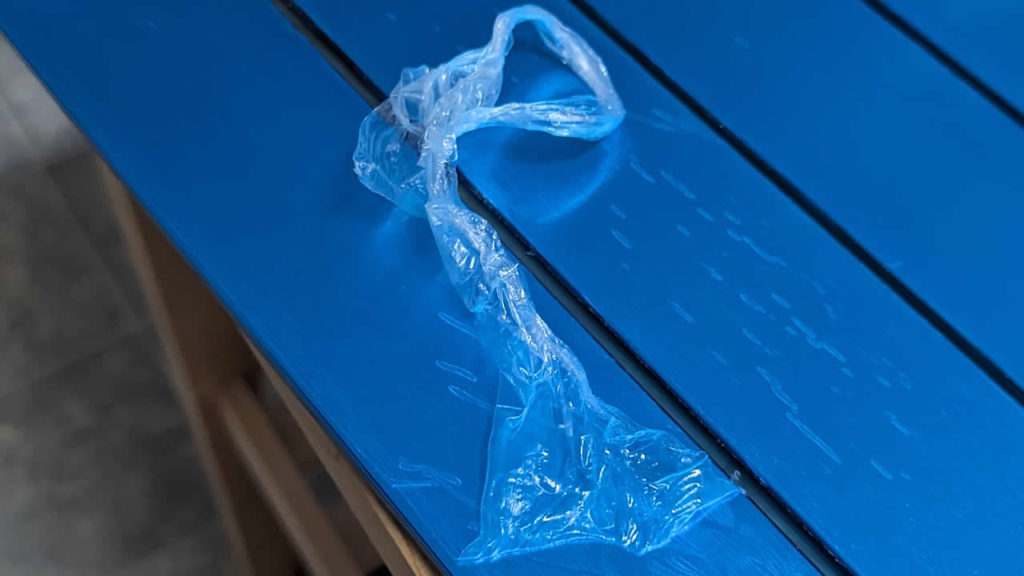 Between removing the plastic and scrubbing the residue with solvent, count on about a half hour of "prep time" before the table is usable.
Great Design
Unwrapping challenges aside, the design of the TREKOLOGY folding camping table is excellent. The aluminum legs set up in seconds, and the top and legs snap together easily.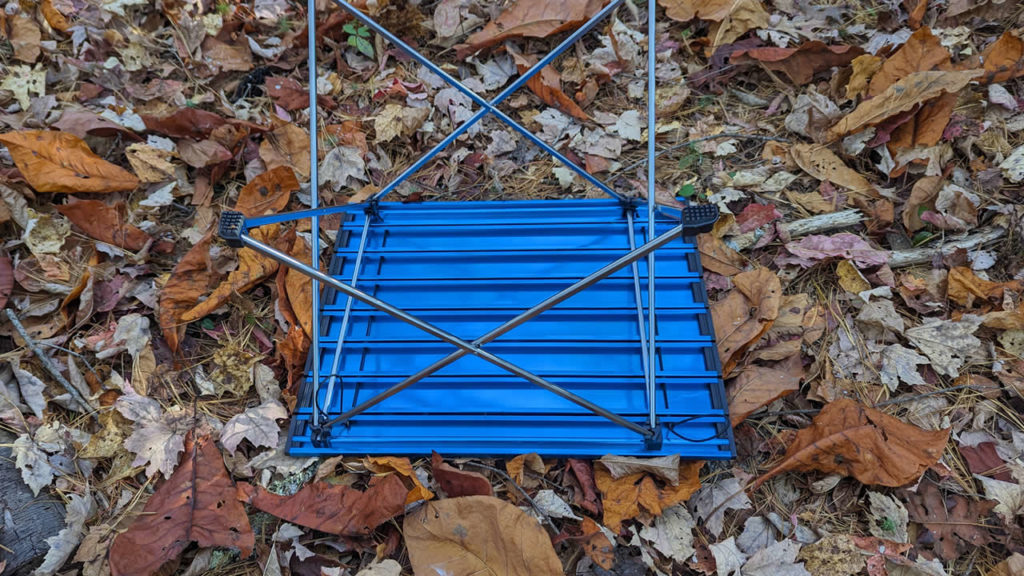 Once assembled, the table is fairly sturdy and quite stable. Folded up in the bag that comes with it, the table is 22 inches long and four by four inches wide—so it can easily be shoved down into a large backpack. At just two pounds seven ounces, it's more than you'd want to carry proper backpacking, but not at all bad for a short hike.
Using the TREKOLOGY Folding Camping Table
At 16 inches high, I find the TREKOLOGY Folding Camping Table just the right height to work on when sitting in a small camping chair. Even on uneven ground, the way the legs snap together with the top makes for a fairly solid package, and I don't feel like there's much danger of it toppling over, even with a lot of stuff on top.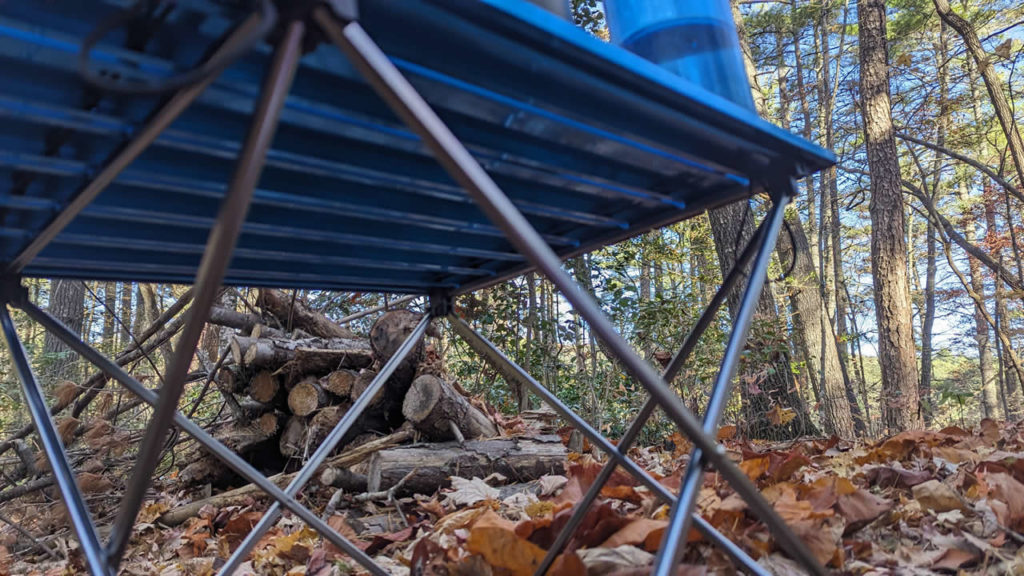 The aluminum construction means I can fire up a white gas stove on top of it without worrying it'll melt when the gas invariably spills everywhere.
Good Value for Money
A product like the TREKOLOGY Folding Camping Table is certainly a bit of a luxury item because you can just put cooking gear on the ground or a handy rock, but I'm pleased with my purchase. For the type of camping I use it for, it works well and is very nice to have. I could see anyone who does picnicking, day hiking, or camping, where they can take a bit of extra weight, really enjoying having it along.